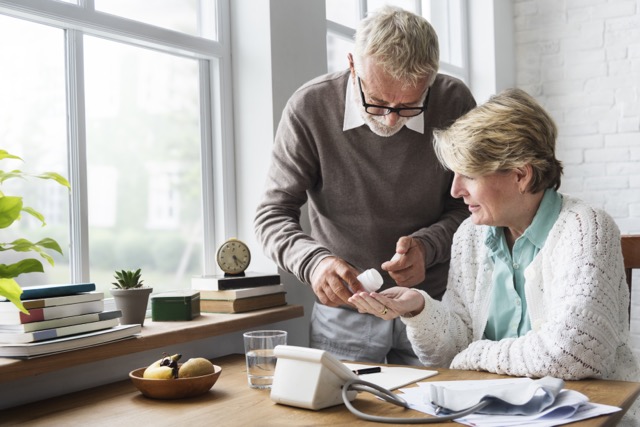 06 Feb

What Are the Qualifications for Medicare?

Do you know the ins and outs of applying for Medicare?

If you're a member of a Colorado Credit Union, you can get more information about Medicare coverage in Denver the next time you stop in. At Medicare CU, we partner with Credit Unions to provide the tools necessary to relax in retirement when it comes to healthcare.
Who's Eligible for Medicare?
The short answer is that anyone age 65 is eligible for Medicare coverage. However, if you wait until that milestone birthday, you may already be too late.
Medicare Checklist
While you must be 65 or older to be taking advantage of Medicare supplement plans in Colorado, you should start the application process in advance. 
General Medicare Requirements
Navigating insurance can be daunting because there are a lot of variables to consider. If you have questions about something specific, it is best to talk to a representative who can advocate for you. In general, though, here are Medicare coverage requirements for persons aged 65 and older.
You are U.S. citizen or legal resident (for five consecutive years)

You are eligible for Social Security benefits (whether or not you're currently receiving them)

You are eligible for Railroad Retirement Board benefits (whether or not you're currently receiving them)

You (or your spouse) is/was a government employee who paid Medicare taxes
Before moving on to Part A and B Medicare, let's look at some qualifications that allow someone younger than 65 to enroll.
Enrolling in Medicare When Younger Than 65
Did you know that if you're younger than 65, but are currently receiving Social Security benefits, you may be eligible for Medicare supplement plans in Colorado already? When it comes to living with a disability, there are some qualifications for enrolling in Medicare early.
Received SS benefits for 24 months (not necessarily consecutively)

You currently receive a disability pension from the Railroad Retirement Board

You live with Lou Gehrig's disease (ALS)

You live with renal failure (kidney failure) and have paid into Social Security taxes
Part A Medicare
Also referred to as hospital insurance, Part A Medicare is available without a premium to the following:
People 65 and older 

People who are receiving Social Security (SS) or Railroad Retirement Board (RRB) benefits

People who paid into Medicare before retirement

People undergoing renal failure and/or kidney dialysis
Part A Medicare is also available for a premium if you didn't pay Medicare taxes before retirement. The cost of your premium is directly linked to how many years you worked, as these become credits to apply toward Medicare Part A. According to AARP, in 2022 one credit is equal to $1,510 earned working.
Part B Medicare
Anyone who wants to enroll in Part B Medicare or medical insurance will have to pay a premium. This amount can be automatically withdrawn from your SS, RRB, or Civil Service retirement. Premiums can also be paid manually out of pocket.
Part B Medicare is for doctor visits, and premiums are determined by annual income.
Part D Medicare
If you need drug plans in Denver, Part D Medicare also requires a premium payment. Part D is available to anyone enrolled in either Part A or Part B, and it can be applied to prescription drug costs.
It's never safe to assume you will automatically be enrolled in Medicare coverage, or any of its parts, simply because you're already receiving retirement benefits. Although some benefits are meted out by the Social Security administration, you do have to proactively enroll in Medicare by contacting them separately.
When to Enroll in Medicare
There are specific enrollment periods for Medicare. 
Initial Enrollment Period
In total, you have a seven-month window to enroll in Medicare. It begins three (3) months before the month you turn 65, and ends three (3) months after the month you turn 65.
I.e. if your birth month is in June, your Initial Enrollment Period for Medicare begins in March and concludes in September. 
After the Initial Enrollment Period, you can still apply for Medicare but may face additional payments each month as a result.
People often have questions about when their coverage starts as a result of staggering enrollment periods. Medicare states the following for Parts A and B based on when you signed up:
One month before your 65th birthday – Coverage starts the month you turn 65

The month of your 65th birthday – Coverage starts the month after you turn 65

One month after your 65th birthday – Coverage starts two months after you signed up

Two months after your 65th birthday – Coverage starts three months after you signed up (the same goes for enrolling three months after your 65th birthday)
General and Special Enrollment Periods
In addition to an Initial Enrollment period, there are also General and Special Enrollment periods. General Enrollment runs January 1 through March 31 annually for coverage beginning July 1. Special Enrollment is typically determined on a case-by-case basis and can be influenced by a variety of factors.
Hopefully, this helps give a better understanding of Medicare supplemental plans in Colorado. If you have questions about Medicare solutions, please don't hesitate to contact one of our agents.